La grande exposition « Christian Dior, le couturier du rêve » va faire son grand retour à Londres après un succès brillant dans la ville des Lumières. En effet, la maison de couture a dévoilé il y a quelques semaines que l'exposition sera présentée au Victoria and Albert Museum (V&A). Baptisée « Designer of Dreams », cette exposition sera la plus importante dédiée à Dior au Royaume-Uni. L'événement aura lieu du 2 février au 14 juillet 2019. De nombreuses pièces y seront dévoilées, notamment 500 objets, accessoires, illustrations, parfums et vêtements dont 200 créations de haute couture.
Une exposition qui raconte une longue histoire
Le « Designer of Dreams » racontera toute l'histoire de la maison de couture depuis sa fondation en 1947 jusqu'à aujourd'hui. Cette exposition mettra en valeur le parcours du fondateur de la firme sans oublier la contribution de ses six directeurs artistiques.
Mais une nouvelle section de cette exposition devrait être dédiée à l'exploration de la relation entretenue entre le couturier et la culture britannique, notamment son intérêt pour les grandes demeures et les costumes des tailleurs de Savile Row.
« Il n'est pas de pays, sauf le mien, dont la vie quotidienne me plaise plus… J'aime ses usages, son sens de la tradition, sa politesse, son architecture. J'aime même la cuisine anglaise. », a mentionné Christian Dior dans son autobiographie, concernant le Royaume-Uni.
Ce dernier a travaillé de près avec de grands artisans britanniques mais il a également prêté ses créations à plusieurs personnalités telles que la danseuse de ballet Margot Fonteyn ou la sœur de la reine Elizabeth II, la princesse Margaret.
C'est en 1947 que le grand couturier a organisé son tout premier défilé à Londres, notamment à l'hôtel Savoy pour ensuite lancer Christian Dior London en 1952.
Le commissaire de l'exposition au Victoria and Albert Museum, Oriole Cullen a expliqué que « Christian Dior a révolutionné la mode avec son +New Look+ en 1947, qui a redéfini la silhouette féminine et relancé l'industrie de la mode parisienne d'après-guerre… Son influence a défini une époque. »
Le premier défilé de Christian Dior à Paris fut un succès
C'était pour marquer et célébrer les 70 ans de la marque avec le grand public que la première exposition représentant un flashback d'exception a été organisée au Musée des arts décoratifs à Paris de juillet 2017 à janvier 2018. L'événement a connu un énorme succès car l'exposition a réussi à attirer plus de 700 000 personnes durant les six mois. Ce chiffre représente d'ailleurs un record pour le musée de la ville des lumières. Il a fallu faire la queue pour pouvoir découvrir et admirer l'exposition au sein du musée.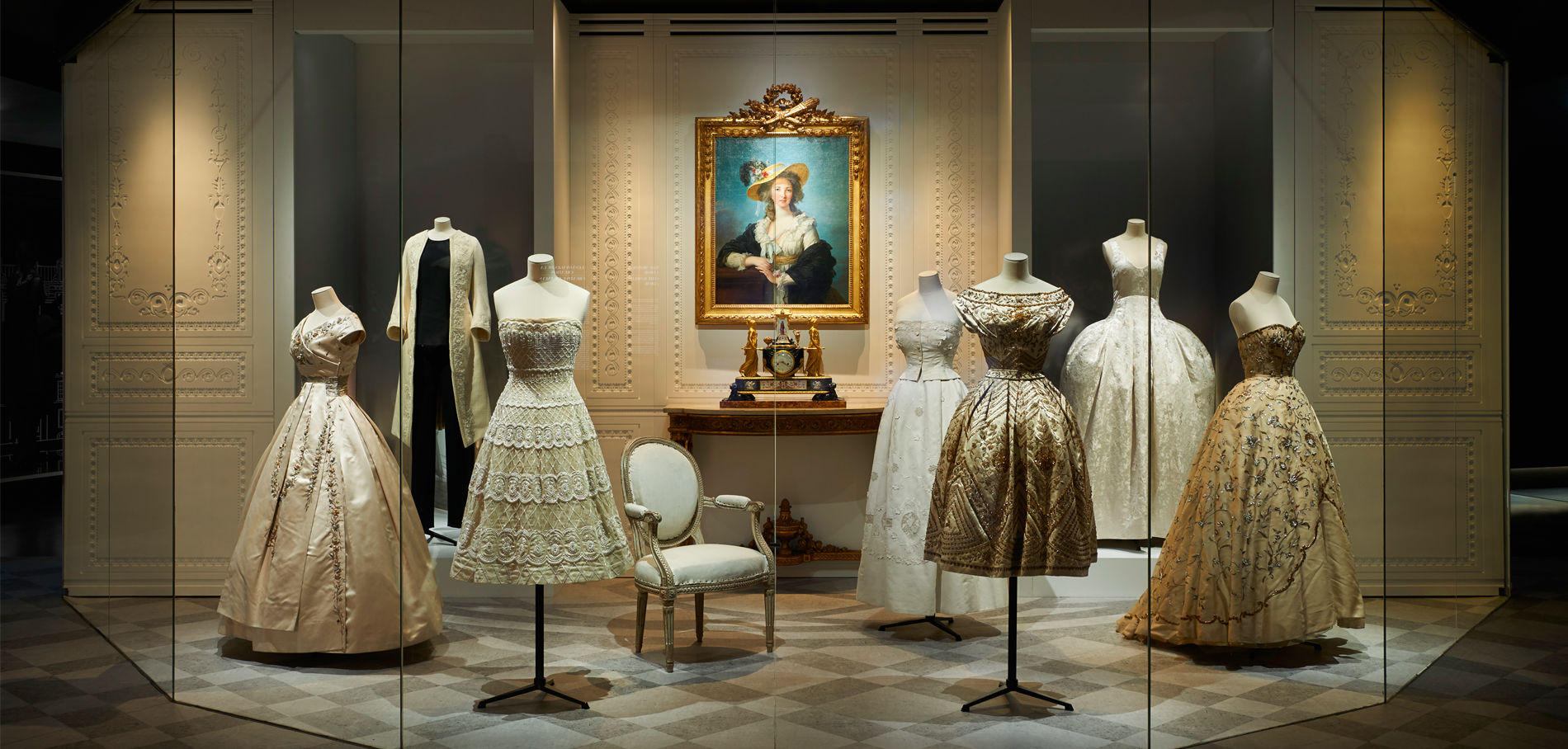 C'est donc évident que Christian Dior poursuit cette présentation à Londres pour l'année prochaine dans le but de partager une histoire et de dévoiler des pièces uniques et marquantes sans oublier de mettre en valeur la haute couture.
D'ailleurs, l'exposition « Christian Dior, le couturier du rêve » n'est pas la seule à avoir connu le succès dans le monde de la mode. Les dernières expositions qui y ont été dédiées dans les grands musées ont également été réussies. On peut par exemple citer celle sur Alexander McQueen, « Savage Beauty » qui a regroupé 661 000 visiteurs en trois mois d'exposition au Metropolitan Museum de New York en 2011. Et lors de sa présentation au Victoria and Albert Museum de Londres, 493 000 visiteurs sont venus découvrir l'exposition en cinq mois.
Attendons de voir si la prochaine édition de la grande exposition Christian Dior connaîtra autant de succès !
Quentin