Comme Gustave Flaubert l'a dit : « Ce n'est pas la valeur qui en fait le prix, ou bien ce n'est pas le prix qui en fait la valeur. Le cadeau n'est rien, c'est l'intention qui compte. » Les fêtes de fins d'année approchent et la grande maison de luxe Gucci a créé une interface originale et ludique, appelée le « Books of Gifts » pour acheter et offrir un beau cadeau à vos proches. Il s'agit de représentations picturales animées qui forment des décors sur lesquels un produit est soigneusement dissimulé. Pour valider l'achat, vous serez redirigé vers l'e-shop de la marque lorsque vous cliquez sur l'image.
Gucci met en scène ses produits
Gucci a misé sur une théâtralisation de ses produits en intégrant ces derniers dans un décor et une mise en scène bien précis. Certains clichés font directement référence aux codes de la maison de luxe à l'instar de fleurs, de références équestres ou tout simplement de l'Italie et essentiellement Florence, la ville où la marque a été créée en 1921. La marque en a profité pour mettre en avant l'histoire envoûtante de l'Italie et ses inspirations dans le « Book of Gifts ». En effet, on peut y trouver des symboles religieux comme les anges ou encore les symboles antiques tels que les vases ou les écrits en latin. Un savoir-faire exceptionnel mêlant la qualité de ses produits avec un chef d'œuvre artistique sans pareille. Un clin d'œil est fait au style baroque de Michele Alessandro, le directeur artistique de la maison, illustré par l'excès, le spectacle et les couleurs vives. Le « Books of Gifts » de Gucci est donc une manière originale et tout simplement exceptionnelle permettant à la marque de mettre en valeur ses produits sur des images relatant le passé et l'histoire liées à un esprit plus moderne et plus contemporain.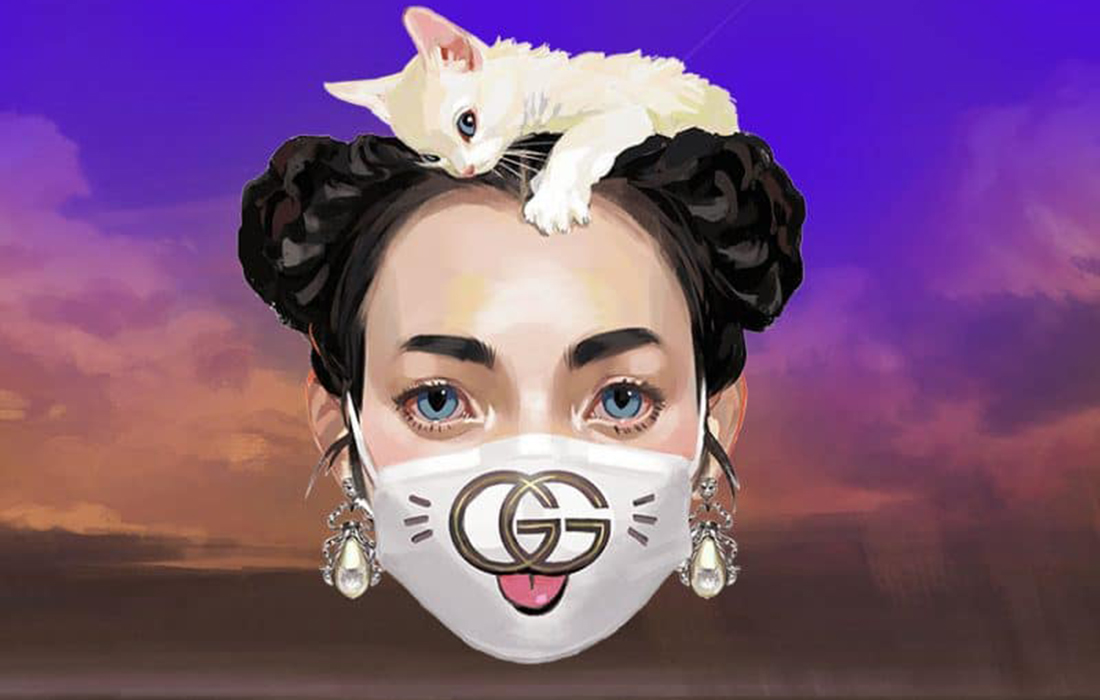 Des cadeaux Gucci pour émerveiller toute la famille
La grande marque de renom Gucci n'a fait aucune exception. En effet, la représentation « Book of Gifts » présente divers types de produits qui peuvent s'adapter à tous. Tout le monde y trouvera donc le bonheur d'offrir. Hommes, femmes ou enfants, chacun pourra recevoir pour les fêtes un joli cadeau de la marque. Des vêtements, des accessoires, des chaussures ou encore de belles décorations de luxe pour l'intérieur, il y en a pour tous les goûts.
La marque a gâté la gent féminine dans le « Book of Gifts ». Les gentlemen pourront donc combler les belles dames coquettes et amateurs de la mode. Entre des lunettes exubérantes embellies par de belles perles ou des clous, passant par des bagues enjolivées par une forme de papillon, des colliers exceptionnels, des porte-clés jusqu'aux maroquineries.
Quant à la gent masculine, des tee-shirts, des vestes, des pull-overs sont disponibles sur la fresque picturale. Mais vous pourriez également choisir parmi le large panel de produits de maroquinerie et de souliers exposés sur l'interface.
Mais vous pourriez également faire plaisir aux enfants et leur offrir de beaux cadeaux issus de la maison de luxe. Effectivement, Gucci a conçu des articles spécialement dédiés pour ces derniers. Vêtements ou souliers, faites le bonheur de vos bambins pendant les fêtes.
Enfin, pour apporter une touche originale et design à votre intérieur, vous pourriez également trouver l'onglet « Décor » où vous aurez affaire à divers produits pour maison. De beaux coussins en velours brodés d'animaux, des portes-encens jusqu'aux mugs à motifs.
Ce concept lancé par Gucci va donc offrir une expérience unique et captivante aux clients tout en leur faisant découvrir les différents produits à travers une riche histoire et les inspirations de la maison.
Quentin