L'agence FRED & FARID Shanghai fête ses 10 ans avec le lancement de l'exposition AIMAGINATION, une exposition d'artistes de l'IA (Intelligence Artificielle) issus de différents horizons culturels, présentant des œuvres originales créées avec l'aide de l'intelligence artificielle. L'exposition AIMAGINATION présente le fort engagement de FRED & FARID Shanghai à guider les marques en constante évolution à travers une approche curative de l'environnement médiatique et créatif.
L'événement incarne la vision de FRED & FARID Shanghai d'utiliser l'intelligence artificielle comme un outil, tout en célébrant le pouvoir illimité de l'imagination humaine. L'agence travaille avec plus de 100 artistes IA du monde entier pour repousser les limites de l'exploration créative pour les marques dans divers domaines, notamment le cinéma, la photographie, les expériences de marque, les concepts stores et la conception de produits. Parmi eux se trouvent des talents exceptionnels tels que Benjamin Benichou (@Benny_Drop), Anna Apter (@annaapter), Pierrick Jégou (@AI_sequency), Eugenio Marongiu (@Katsukokoiso), Fan Shi (@vent_favorable.ai), Paul Trillo (@ paultrillo) ou bien Carly Fridhandler (@ScorpionSorbet).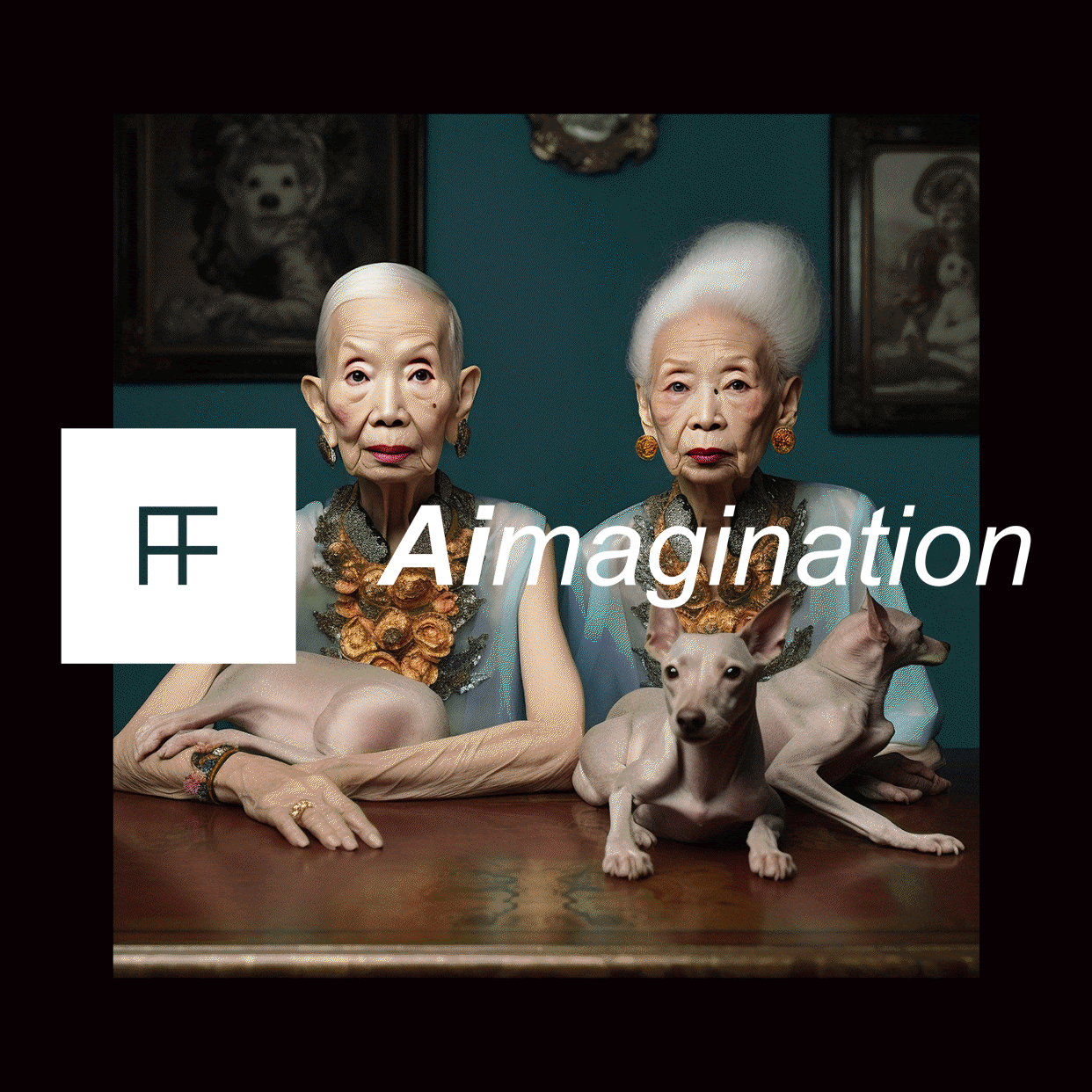 Les équipes FRED & FARID Shanghai pensent qu'en combinant le talent créatif de son équipe avec la puissance illimitée de l'intelligence artificielle, elles peuvent fournir aux clients des solutions plus rapides et plus émotionnellement percutantes. Avec un fort engagement envers la collaboration et l'innovation, l'agence voit l'intelligence artificielle comme un partenaire dans un dialogue créatif, où les humains et les machines peuvent amplifier les idées et réflexions de chacun.
Huang Feng, président, partenaire et directeur de la création de FRED & FARID Shanghai, a déclaré : « FRED & FARID Shanghai est convaincu que l'intelligence artificielle peut ouvrir des perspectives nouvelles et passionnantes pour l'industrie de la publicité. Au lieu de succomber à la panique ou au déni, nous avons embrassé le plein potentiel de l'IA dès le départ. Nous sommes toujours artisans de la créativité, amplifiant nos imaginaires avec les outils les plus pertinents à notre disposition. L'IA n'est pas qu'un outil de plus dans notre arsenal créatif, notre force d'imagination mène toujours la danse. Depuis plus d'une décennie, FRED & FARID Shanghai se positionne à l'avant-garde de l'application des technologies émergentes. L'ADN de notre agence media-neutral fait de nous des pionniers dans l'adoption de l'interaction entre les technologies de pointe et le génie humain. C'est là que réside la possibilité illimitée de cette synergie. »
Ouverte le 1er juin 2023, l'exposition AIMAGINATION va se dérouler durant 10 jours, mettant en vedette les talents émergents de notre réseau mondial d'artistes IA. Pour fêter le 10e anniversaire et le lancement de l'exposition AIMAGINATION, FRED & FARID Shanghai invite les professionnels de l'industrie, les amateurs d'art et le grand public à partir à la découverte de l'intersection fascinante entre l'intelligence artificielle et l'imagination.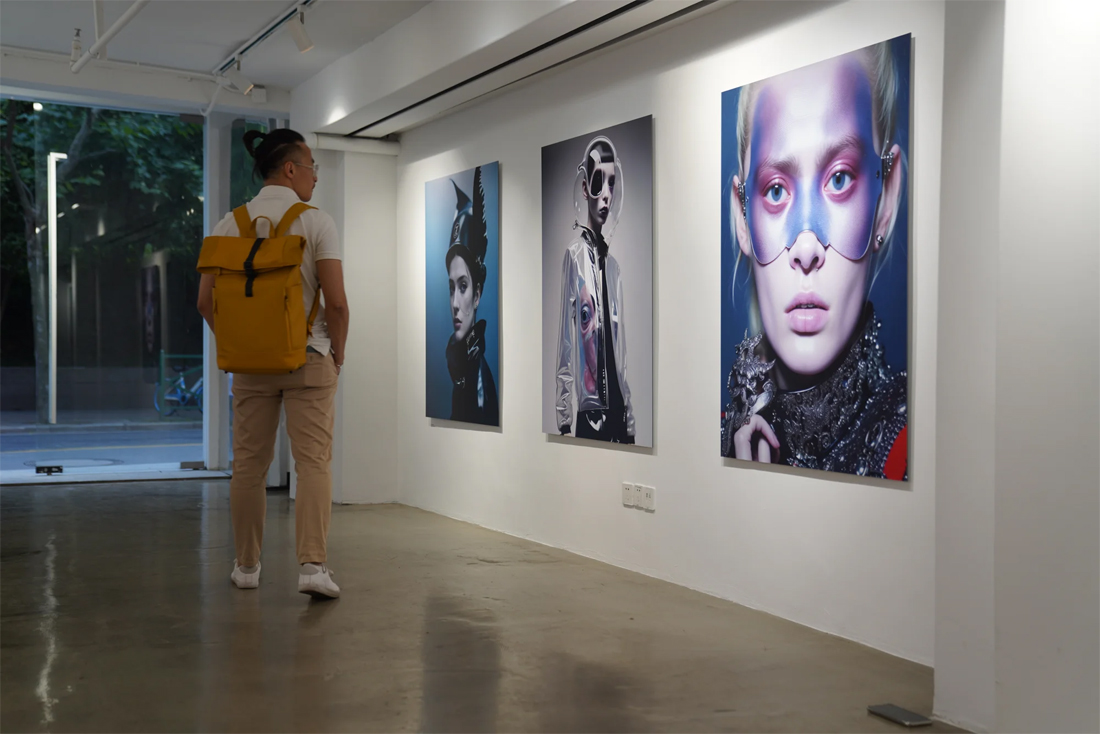 Au cours des dix dernières années, FRED & FARID Shanghai est devenue l'une des principales agences créatives chinoises, avec parmi ses clients des marques chinoises et internationales, notamment Absolut, Aesop, Air France, Airbnb, Alibaba, Alipay, Anna Sui, Artengo, Audemars Piguet, Audl, Avene, Bally, Berluti, Bonpoint, Bosideng, Bvlgari, Bytedance, Caudalie, CCTV, Chanel, Clarins, Club Med, Coca Cola, Colgate, Corona, Danone, Diageo, Didi, Diesel Fashion, Domyos, Douyin, Eleme, Element Fresh, Enzo, Estee Lauder, Etam, G.H.Mumm & Co, Garnier, Glamour Sales, Guerlain, Hema, HP, Impossible Foods, Jacob's Creek, Jaeger-LeCoultre, Jameson, Kipling, Kipsta, KLM, Klorane, Lacoste, Lily, Link 8888, Longchamp, Louis Vuitton, Louis XIII Cognac, Lu, Lululemon, Magnum, Malibu, Martell, Maserati, Maysu, Me&City, Memorieslab, Michael Kors, Milka, Mizone, NBA, Nutricia, Okamoto, Oppo, Orpea, Peacebird, Pernod Ricard, Porsche, Qeelin, Quechua, Red Dragonfly, Remy Martin, René Furterer, Robam, Saint Laurent, Schweppes, Sea Shepherd, Sennheiser, Sephora, Shang Xia, SKP, Societe Generale, Sogou, Sprite, Starbucks, Suning, Supercell, Taobao, Tencent, Tencent Game, The North Face, Tiffany, Timevallee, Toutiao, Tmall, Tuborg, Unilever, Uniqlo, VF, Vicomte A., Villebois, Vivo, WeChat, WeChat Pay, Wecom, Youku, Yuesai, Yves Rocher, Zeiss et tant d'autres.
Au fil des ans, le travail de FRED & FARID Shanghai a reçu de nombreuses distinctions et reconnaissances de l'industrie. Les activités et les campagnes de l'agence ont été reconnues par de prestigieux festivals de créativité internationaux et chinois, dont D&AD Impact, Clio Awards, Spikes Asia, China Advertising et Cannes Lions. En 2014, FRED & FARID Shanghai a été nommée l'une des meilleures agences de publicité au monde par ADWEEK, et en 2016 a reçu le titre A-List International Agency of the Year par AD ADAGE.
L'influence créative de l'agence l'a amenée à collaborer avec d'éminentes célébrités chinoises et internationales telles que : Andy Lau, Yang Ying, Xu Xu, Cai Xukun, Celina Jade, Chen Man, Chun Xia, Gulnazar, Guo Taijie, Hu Ge, Huang Weiwen, Huang Xuan, Huang Zitao, Huo Siyan, Lin Yun, Jin Shijie, Jing Boran, John Malkovich, Ju Jingyi, LANY, Li Chengxuan, Lin Gengxin, Liu Haoran, Liu Yan, Lua Ribera, MAJOR LAZER, Ni Ni, Ouyang Nana, Pang Bo, Papi Jiang, Peng Yuyan, Qi Wei, RNG/Royal Never Give up, Song Zhongji, Sophie Marceau, Spencer Dinwiddie, Stephen Curry, Tang Yan, Wang Ziwen, Wen Qi, Yang Yang, Yu Bo.
Dix campagnes les plus emblématiques de FRED & FARID Shanghai
Airbnb – Greatwall : https://fredfarid.com/work/projects/airbnb-wall
Tmall – All in 1: https://fredfarid.com/work/projects/tmall-allinone
CCTV – My Name: https://fredfarid.com/work/projects/cctv
Taobao – Watch me: https://fredfarid.com/work/projects/taobao-watchme-prints
Eleme – Edible Chopsticks: https://fredfarid.com/work/projects/edible-chopstick
Porsche – Rear Horsepower: https://fredfarid.com/work/projects/rear-horsepower
Vivo – Stephen Curry: https://fredfarid.com/work/projects/focus
Magnum – Imma: https://fredfarid.com/work/projects/magnum
The North Face – TNF100 reasons: https://fredfarid.com/work/projects/tnf100
Memorieslab – Treasure Today: https://fredfarid.com/work/projects/treasure-today
André Tirlet